The difference you made in 2021, thank you:-
No. of Home Care Hours Funded




14,700
% of Income that goes to services


88%
No. of home visits by 4 IMNDA Nurses

839
The Irish Motor Neurone Disease Association (IMNDA) is the only organisation of its kind in the country providing specialised services to over 400 families living with Motor Neurone Disease.
We couldn't provide our vital services without your support. When you sign up and get involved with one of our annual campaigns you are making a real difference to people with MND.
Over 80% of our income comes from fundraising and donations and demand for our services are at an all-time high. Please take on a challenge and help us to continue providing care and support to those who need it most.
Christmas Memory Tree
Help us to make the stars shine brightly on our Memory Tree. Light up a star in memory of your loved one.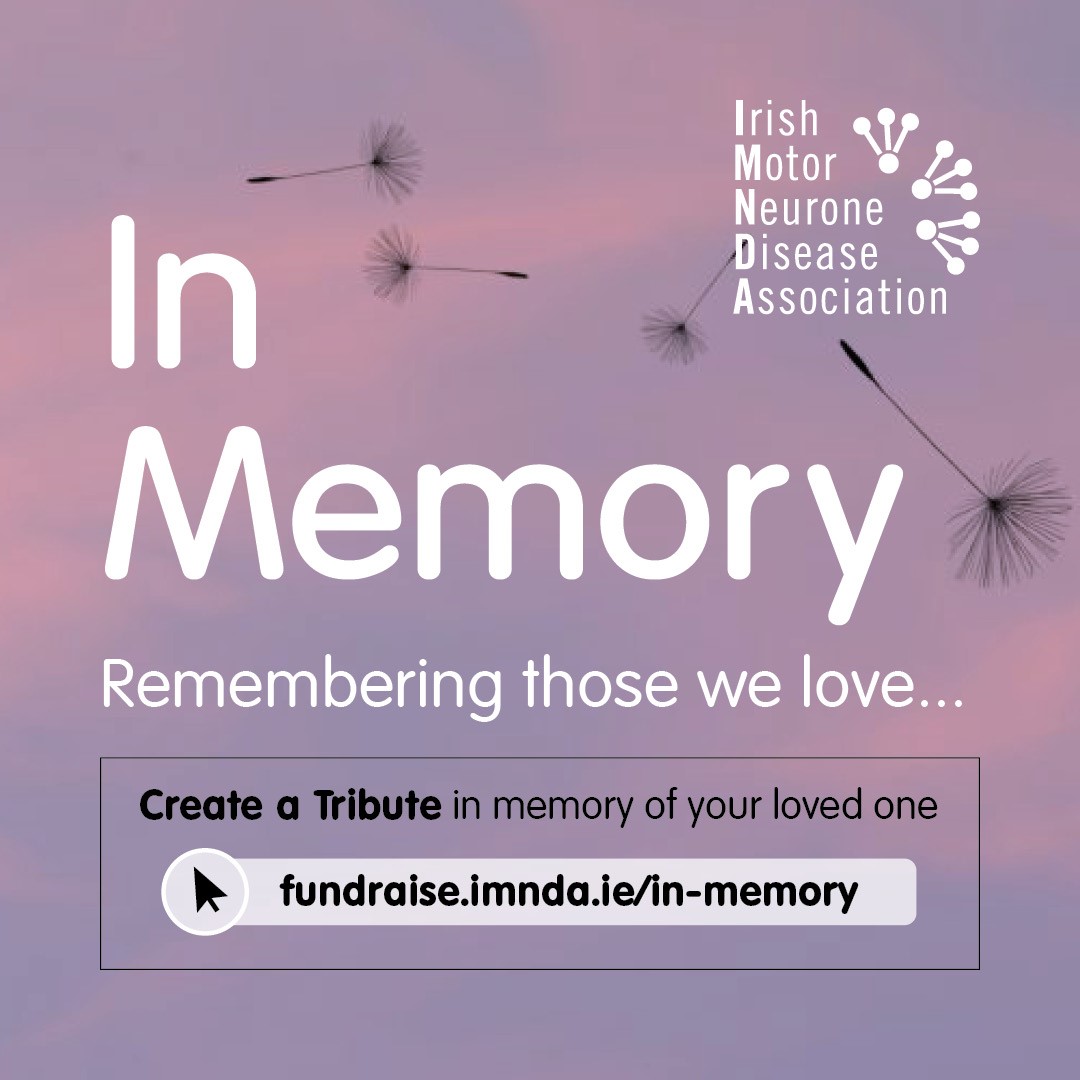 Remembering those we love
Create a lasting tribute for someone special or give a once off donation.
Contact us
Email: fundraising@imnda.ie
Phone: 01 6705942
Visit: www.imnda.ie